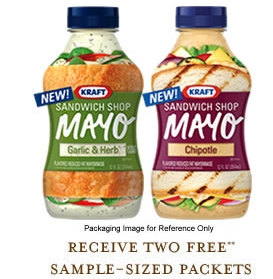 FREE sample of Kraft Sandwich Shop Mayo here
Free Sample of Camocare Organics Youth Elixir Serum!
Free Sample of CitraClear Dishwasher Softner
Free Sample of True Citrus
.
Free Sample of Bull's-Eye Barbecue Sauce
Free All-Bran Promise Pack
. Promise pack includes: Strawberry Medley Cereal, Strawberry Drizzle Fiber Bar, Red Raspberry Fiber Drink Mix and $4 in coupons!
Free Asterik Highlighter
Free Sample of Voodoo Herbal Insense
by sending an email to samplerequest@getvoodoonow.com. They will then email you will instruction on how to get your sample.
Free Americans For Peace Sticker
from peacenow.og.
Free Skateboard Stickers
from Tum Yeto. You will need to click "here" at the bottom of the page and register.
Free Sea Kitten Action Pack from Peta 2
(Thanks
FreebieBlogger
for last 4 Deals)
Free Sample of Tena Ultra Thins
.
Free Red Strike Energy drink
. when you "like" Murphy USA on facebook